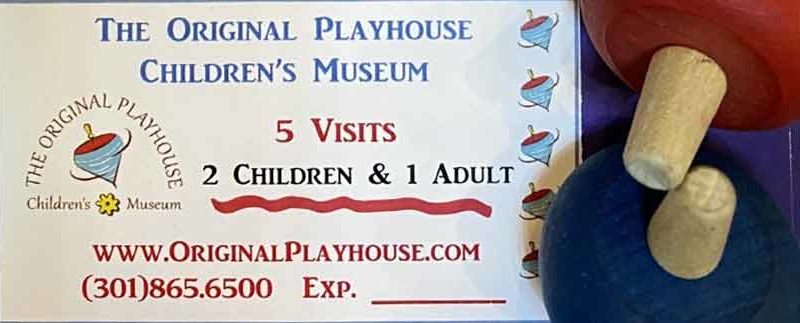 Punch card passes make great holiday gifts and offer a great deal for discounted admission for those families who love playing at TOP!
Our Punch Card Passes offer discounted admission for 5 visits for either 1 child and 1 adult or 2 children and 1 adult.
Additional adults can be added for $10/pp
Includes 5 visits PER PUNCH CARD.
Perfect for our "Regulars"!
To purchase a punch pass, please select options below:
Punch card passes can be purchased online or in person.
We offer a choice of keeping it on file for you or we will mail it free of charge. Include your shipping address with your online purchase.
Punch cards are good for 1 year dated upon first visit.
Cash & all major credit cards accepted.