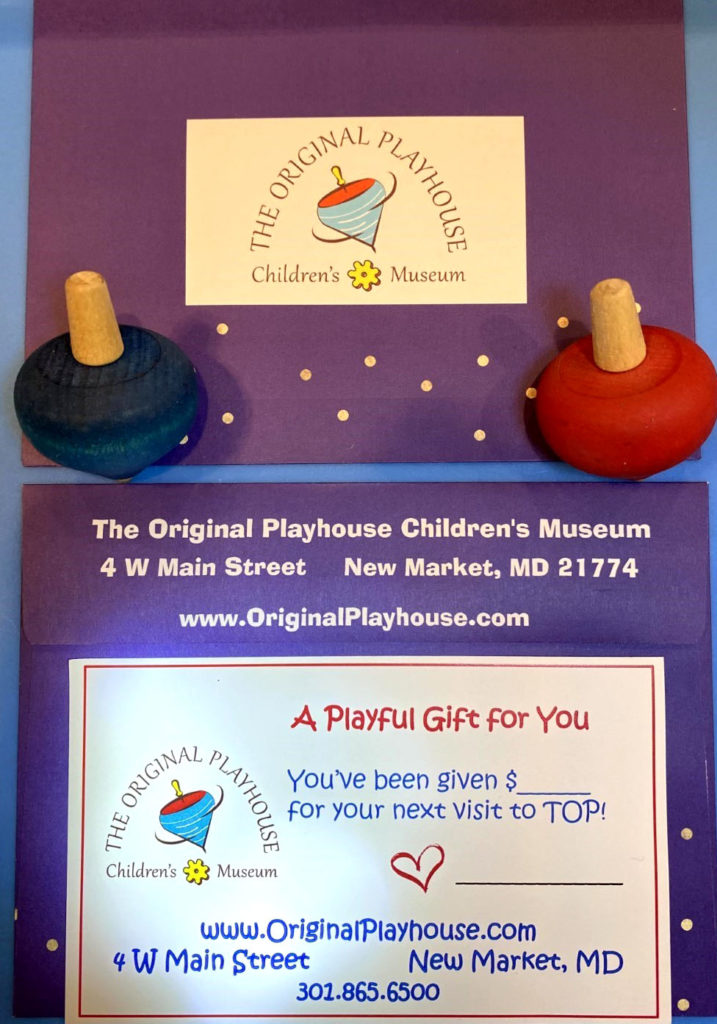 Give the gift of play!
Please keep in mind we are closing at the end of February, 2023. We suggest buying admission for one visit so that they can make it to play in time!
Gift Certificates and Punch Card Passes are the perfect gift for kids who love to play and have plenty of toys.
Gifting an experience creates lasting memories and invites valuable family time together! We package the cards in our signature Playhouse stationery and ship free of charge. Give the gift of play!
Available in $15, $25 AND $40 AMOUNTS.
G
If you would like a custom amount:
call 301-865-6500 or use our Contact Form to request a different amount. Thank you.
another perfect gift for kids is a 5 visit punch pass.
---
TOP GIFT CERTIFICATE DONATIONS
The Original Playhouse enjoys supporting our community and neighbors through donations to local schools, non-profit organizations, and worthy causes specific to children. The Playhouse donates a set number of $25 gift certificates each year to charity partners and non-profit organizations to be used for fundraising opportunities.
Please visit our Donations page for more information about submitting a donation request.