OUR STORY
---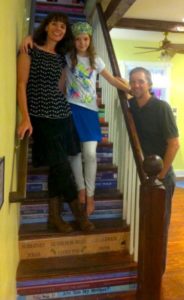 The day Ellen Przybocki visited a children's museum with her daughter was the day she decided that she wanted to create one of her own for Frederick. It took just a little convincing for her husband Mark to come on board, and once he realized she was serious, he helped her bring her vision to reality. Together, they transformed an empty shell of a house into a playground for young minds to flourish.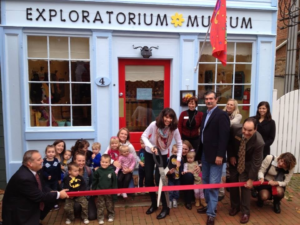 Ellen taught with Frederick County Public Schools for 17 years. Beginning as a high school special education teacher, she spent the final 10 years of her education career as a reading interventionist for grades K-5. What she loved most about elementary-aged kids is their sheer enthusiasm toward life and their desire to learn new things.
Ellen is a strong believer that the most lasting learning is achieved through playful methods and by engaging all of our senses. The Original Playhouse emulates this philosophy and offers an opportunity for cognitive and social growth in children ranging primarily in ages 3-8.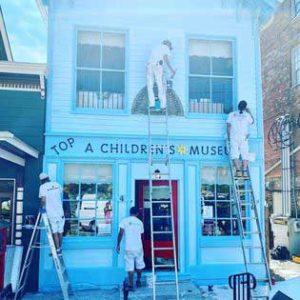 Our goal while you're here is for your child's ideas and creativity to flow as you play alongside them or watch them play with siblings or friends. See their imaginations run free while they absorb valuable learning through fun forms of play. Engage in their world of pretend play and hear their original perspectives of how they view the world around them.
To Ellen, most children's worlds are full of optimism, joy, and honesty. It doesn't get more refreshing than that!
---
OUR STORY GALLERY
---
---